The internet is risky and time consuming. Clubs and singles networks never provide the right match. Your time is valuable and you do not want to waste it exploring avenues that will not work. You reach a point in your life when you feel your friends and family are all in couples, and you begin to doubt if there is someone out there for you. You ask yourself, where are all the stable and successful single men and women?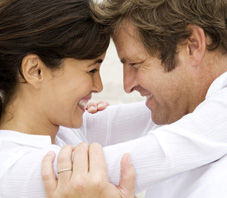 Premier Introductions is Canada's trusted dating service. We specialize in providing highly compatible introductions to selective singles. We work with outstanding men and women who live full and active lives and understand the importance of being in a fulfilling relationship. Our revolutionary process focuses on your personal preferences and is designed to find you the relationship of a lifetime!
Read about our members' experiences or call us at 1-877-212-2929.